Featured Item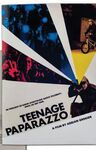 Video In Print Card - 2.4" Screen
Video in Print engages the audience in a revolutionary way: your custom-printed traditional corporate marketing communication is amplified by an arresting video, synchronized with crystal-clear audio....

Welcome to the Bunkhouse at Blue Horse Promotions!
Please, come on in, take a look around; but do watch your step (Buford has been on the loose since last Thursday)! Our stable is full of advertising and promotional products; but without our reputable Customer Service, you'd be just a wagon without a horse! We'll help you with item selection, colors, artwork - whatever it takes to turn your ideas into reality. Please call or email with your questions or ideas. We'll be sure to get right back to you.